In Johor Bahru, Malaysia, on a sunny afternoon in late 2008, the air seemed still after our mission team listened to Trung's testimony of his life. For the first time in my life I listened to a testimony of a drug addict transformed by God. From that day in 2008 until now, almost eight years later, I have followed Trung's life and never stopped giving thanks to God for him – a drug addict who was saved by God. He dared to commit himself to follow the call of God to live for the salvation of others.
After 16 years of addiction, 20 years wandering the streets, and 14 times in and out of prisons, Trung Quoc Nam is now one of the leaders of the Restoration Ministry in Vietnam, which specializes in setting drug addicts free.

Thu Van
ThuVan and the mission team met Trung Quoc Nam for the first time at Johor Bahru, Malaysia December 28, 2008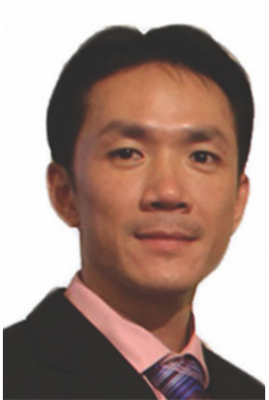 My name is Trung Quoc Nam. I was born in 1976 into a powerful and wealthy family in Hanoi. Since my childhood, my parents spoiled me. I almost always got what I wanted. Many people envied the wealth and social status of my family. Money and power did not bring me happiness. Instead, I used those things to destroy my life.
WANDERING AND STUMBLING
At the age of eleven or twelve, I left home to hang out with a bad crowd. Wherever there was any mischief going on, I was there. I wanted to know where I could find pleasure and the greatest happiness in this life. Even though I was young, I had a lot of money because I stole and sold my family's assets. I looked for pleasures, one after another, but none of them filled the void in my heart.
I was 14 years old when I first used drugs. I thought drugs would give me the most pleasure and satisfy my desires. But I never expected the horrible devastation that came to my family and me. When I finally realized what was happening, it was already too late.
I want to do
what is good,
but I don't.
I don't want to do
what is wrong,
but I do it anyway.
Romans 7:19
Heroin flooded Hanoi in 1994 when I was 18 years old. I was deep into drugs. I took and sold my family's possessions. When there was no more possession to take, I went to the streets to steal and get money any way I could to satisfy my addiction and my heart's every desire. Each time I came home, I was violent, screaming and destroying everything. I turned home into hell on earth for my family. My parents were always on the alert and stayed by the phone, ready to call the police.
My uncles told me that the day I was born, although I cried very loud, my parents were smiling, because they hoped that the boy they had brought into this world would bring them joy and happiness. But during the worst of my addiction, my parents cried in agony while I laughed and indulged in the gratification of my own flesh.
My mother suffered the most, not only emotionally, but also physically. Sometimes, while I was wandering the streets looking for drugs, my mother also roamed the streets and checked out drug dens to look for me. One day, after searching for me all day long without success, she lifted a cry to the heavens, "God, why are You allowing me to suffer like this?" I happened to be nearby and heard my mother's cry, but my sin had rendered me powerless. "I want to do what is good, but I don't. I don't want to do what is wrong, but I do it anyway" (Romans 7:19).
GETTING MARRIED
In 2000, I got married. I did not marry out of love, but because I wanted to get a piece of the inheritance my parents had set aside for me. I hoped to use it for my drug addiction. I pawned my wedding band seven times. After the seventh time, I finally sold it in exchange for heroin. Then, I wanted to take my wife's ring. She was so hurt and disheartened that she threw the ring away in front of me. She'd rather lose the ring than see me use it to feed my addiction.
When our first daughter was barely a month old, I took her to the streets in the freezing winter of Hanoi with only a light cloth wrapped around her. No matter how loud or how much my mother and my wife cried, I ignored them. Only when my mother gave me money did I hand my daughter back into her arms. I was no longer a normal human being. My mind was under heroin's total control. I was willing to give up everything just to have drugs.
I went on inflicting pain on countless people. Not only did I sin, but I also pulled others along my path of destruction. I walked in foolishness, with no purpose for my life.
SUFFERING IN SIN
Then I came to my lowest point. I felt the cold and bleakness, that hovered over me and my entire family. I did not want to live like that anymore! My parents had exhausted all resources to help me overcome my addiction. However, neither power nor money, nor my parents' and my wife's love and care could set me free from drugs. I had tried with all my strength, but was completely without hope. It seemed there was no way out. No human was capable of dealing with my sins.
My family planned to send me to China for brainwashing or to Russia for brain surgery, so I would forget about drugs, even knowing I might be left in a vegetative state. Nevertheless, my family decided they'd rather see me live in a comatose state than suffer destruction and death. But, praise the Lord because He had a better plan for my life: I found out about it at a detention center for rehabilitation!
IMPRISONMENT
For 16 years, I wrestled with sin. I had been in and out of detention centers 14 times. One time at the Tan Trieu center, my addict friends and I planned an escape. The moment we got our freedom, we plunged ourselves into drug addiction again. At that time, I realized that even the power of the law and the iron bars in the detention centers could not rescue me, or anyone else, from sin.
I went to prison the last time for twenty months, in 2006. By then, I was scared of drugs. I did everything I could to forget them, so I wouldn't use them. I changed to drinking, gambling, prostitution, fighting, stealing, and robbery. I tried to stay away from drugs. I drank three liters, or nearly a gallon of alcohol a day. I became delirious, and no longer behaved like a normal human being. Deep in my heart, I didn't want to live any more with pain and suffering. A very loud cry in my heart said, "Is anyone out there? Please help me! I don't want to live this way anymore!" These cries came from the deepest part of my soul, because of the misery I felt.
LIGHT COMING

One day while wandering the streets, I met an old friend, Tin Trung Doan, who had done drugs with me. His face lit up when he saw me. I had never seen him so bright. He told me about Christ's love, a love that delivered him from drugs and transformed his life. I noticed a tremendous difference in him and was truly convinced. I opened my heart and put my faith in the same Lord Jesus Christ through whom my friend's life was transformed. That was November 25, 2006.
Trung Quoc Nam's first day at church
ENTERING A REHAB CENTER

Around that time, my parents and my wife also received the Lord. My family sent me to the Binh Long Christian Rehabilitation Center. They gave me a Bible and told me it was the Word of God which had the power to change my life. That was all I knew. In fact, on that day I thought the Bible was just a book. I didn't believe that it could change me. However, I thank God that even while I did not yet believe in Him, I still read the Bible. Praise the Lord. He let me experience the lifechanging power of the Word of God.
EXPERIENCING DELIVERANCE FROM SIN

Have mercy on me,
O God, because of your unfailing love.
Because of your great compassion,
blot out the stain of my sins.
Psalm 51:1
When I came to the rehab center, I carried a heavy burden of sin in my heart. More than anyone else, I knew full well how horrible my sins were. I asked the brothers at the center: "Who is the worst sinner in this Bible?" They answered, "David, because he committed both adultery and murder." I smiled and thought to myself: "Those sins are not as big as mine!" I continued to study and learned that David, the person that the brothers called the worst sinner in the Bible, wrote Psalm 51. With a broken and contrite heart, David was forgiven by God for all of his sins.
26
I knew my horrible sins were much worse than David's. I chose to read Psalm 51, because it is David's prayer of repentance from his evil deeds.
Every morning, each person had an hour of personal prayer time. In those days, I did not know how to pray so I sat in one spot and read Psalm 51. I read it so many times that I memorized every comma and every period. One day, I went out to a pond behind the center. I stood, with my arms lifted in the air and my face towards the sky, and I asked God to forgive my sins. In that moment, I experienced a wonderful feeling I had never experienced before in my life: the feeling of one who has never sinned! A feeling of floating in the air, ever so light… A sense of being so holy… Amazing! Thank God for the lightness He gave me after so many years under the weight of sin.
CONTINUING TO SEEK GOD
In the following days, from early morning to night, I searched God's Word. Every day, I opened the Bible to His promises and proclaimed them. Each word I took in for the day became fulfilled.
At the time, I was quite simple and didn't know how to pray. Still, I said to myself that no matter what, I would call on Jesus' Name. In the morning, I would call on His Name. Before I go to sleep, I would speak of His Name. Sometimes, I was so tired when I came home at night, but before I laid myself down, I still said: "Thank You, Lord Jesus."
One of my roommates called my wife in Hanoi and told her, "I feel something is off with Trung. I don't know what's wrong with him, but I see him go sit by himself with the Bible all the time." I laughed. I didn't know if something was wrong with me or not. I just knew during that time, I was seeking after the Lord Jesus with a passion.
Then Jesus said,
"Come to me,
all of you who are weary and carry heavy burdens,
and I will give you rest."
Matthew 11:28
THE TRANSFORMING POWER OF CHRIST'S LOVE
As I sought the Lord through His Word, I discovered miraculous changes in my life. I had roamed the streets for 20 years, spent 16 years using drugs, in prison 14 times, and added cuss words in every spoken sentence. After 14 days of reading the Bible, my mouth seemed to be closed, I was unable to utter a cuss word. The more the Word of God entered, the more sins left me. I found myself no longer able to lie. I couldn't smoke, or drink alcohol any more. Gradually, God helped me control bad thoughts. A Chinese proverb says: "You cannot stop the birds from flying above your head, but you can prevent them from building a nest in your hair." Thank God, He gave me the strength to not allow my mind to think evil thoughts that could lead me into sin. I only allowed my mind to think about God's amazing love through the Lord Jesus Christ who came and changed my life.
Thank You, Lord, for loving me so much that You let me experience Your transforming power.
THE POWER OF CHRISTIAN MUSIC
During my time in rehab, I had a music player and only one CD called "Coming Home" by Quoc Ngoc Dang. In moments of discouragement, I thought of leaving the rehab center to go home and give up my search for God. Those thoughts convinced me to return to the old path. One day, I was reclining on a chair, thinking about how I was going to pack my things in such a way that no one would know, how I would get the money to go home, and then how I would party. While making these plans in my head, the songs from the "Coming Home" CD came loudly. Suddenly peace fell upon me in an amazing way. I immediately got up and said: "Christian music is so amazing!" I continued to listen. Through the songs, God's peace again came upon me, along with His love, I got rid of the thoughts of escaping, and continued plunging myself into the search for God.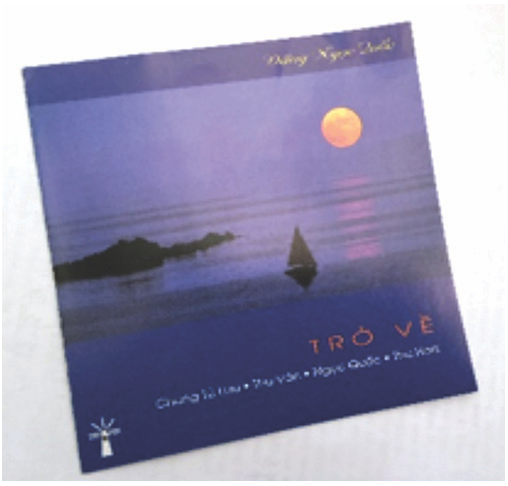 CD "Coming Home"
by musician Quoc Ngoc Dang
Thank God, He never left me. Unmistakably, through every trial, God opened the way for me to walk through. The way was neither from the left nor from the right, neither from the front nor from the back, but from above. No matter when, or what circumstance, all I needed to do was lift my hands up and ask for His help, and immediately He came to my rescue.
After experiencing the amazing power of God through Christian music, I began to listen to it and read the Bible throughout the day.
BLESSINGS OVERFLOWING
Though you were once despised and hated,
with no one traveling through you,
I will make you beautiful forever,
a joy to all generations.
Isaiah 60:15
I thank God for His salvation. His salvation flowed into my family. Along with my parents and wife, my wife's parents and relatives from both sides came to Christ as well. They witnessed my sinful past. Some were victims of my stealing; when they saw the amazing transforming power of God upon me, and the God-given happiness in my family, they opened their hearts and received the Lord Jesus. My uncle never allowed his son to visit my family because he was afraid I would seduce the son to try drugs. But now he brings his son, his nieces and nephews over hoping they would follow Trung's Jesus.
All those who have been hurt because of me are now blessed because of the power of God upon my life.
BIRTHDAY IN CHRIST
I am eternally grateful to God for saving me and my family. The day I received the Lord is more meaningful to me than my birthday. When I was born, I did not know what hell would be, but on the day I received the Lord, I saw hell taken away and heaven opened up. Once, I had taken 40 sleeping pills called Seduxen (the strongest of its kind, now banned in Vietnam). Another time, I was clinically dead because of a drug overdose. My heart stopped beating. A friend of mine and his father carried my body and threw it into a ditch beside Thanh Cong Garbage Dump. One day I ran into them and they were very surprised to see me still alive. I can't recall how I got home from that garbage dump.
Thank God for loving me so much. He allows me to live on earth today so I can be a witness of his love and power. Therefore, the day I believed in the Lord Jesus was the best day of my life!
LIVING WITH GRATITUDE
My entire family is grateful to God. My parents gathered all the remaining assets which I didn't have a chance to destroy to build a house. Today that house is the meeting place for five different congregations. Two out of the five congregations were created for drug addicts, criminals, and people who are HIV positive. Many Bible training classes also use my house as their meeting place. My family is happy to know that every part of the house is used for the work of God. Almost every day, my house is filled with songs of praise and prayers that reach the throne of God.
With a grateful heart to God, I committed the rest of my life to serve Him by helping social outcasts, criminals, drug addicts, those who wander in and out of prisons, and others drowning sin. My wife is also working by my side to help the female prison inmates who are struggling with drugs, prostitution, and HIV. This task requires love, perseverance, an exemplary lifestyle, and God's anointing. My wife and I walk with God and with each other, encouraging and lifting each other up. We look to Him while serving our brothers and sisters. We rejoice when we see them surrender to God, who transformed their lives. We feel sad when some go back to their old lives. We rejoice the most when we see them grow in faith, have a happy family, and eagerly enter into ministry to serve God and others.
THE LONG STRIDES WITH GOD

The Lord does whatever pleases him throughout all heaven and earth,
and on the seas and in their depths.
Psalm 135:6
Whenever I reflect back on these things, I just cannot find enough words to thank the Lord for His good and perfect plan for my life. Truly, as said in Ezekiel 33:11, "I have no pleasure in the death of the wicked, but that the wicked turn from his way and live." God did not rejoice in seeing my evil and wickedness, but He rejoiced in seeing me repent and surrender my life to Him and "Whatever the Lord pleases He does" (Psalm 135:6).
Christmas 2010, after four years in Christ, He gave me the opportunity to go back to the Education and Labor Training Center #2 in Ba Vi, Hanoi. That day, before the Administration, all my old teachers and my fellow drug addicts who were still there, I had an opportunity to share my experience of how I overcame my drug addiction.
Agencies in Hanoi like The People's Committee, Law Enforcement, The Internal Department, The Department of Labor, Veterans and Social Affairs, and Hanoi Religion Committee became aware of the Light For a Path evangelistic programs in which transformed drug addicts shared how they overcame drug addiction. The agencies supported and gave us permission to go back to Center #2 in Ba Vi, Hanoi every week to help those struggling with their addiction.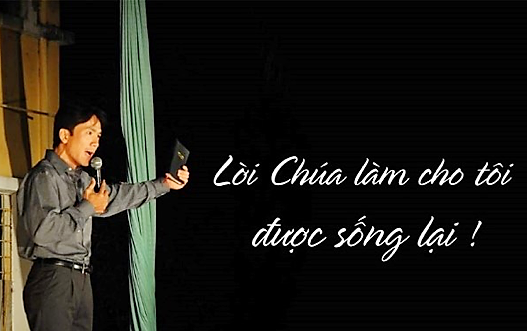 Trung Quoc Nam gave a testimony In prison on December 29, 2010
The Light For a Path program has now reached 16 different rehabilitation centers in North Vietnam, with 13 centers in Hanoi and three other centers in Thanh Hoa, Hoa Binh, and Hai Phong. The program has brought hope to more than ten thousand people who were struggling with drug and addiction, and now know they can find a way out.
Transformations in the lives of drug addicts have caught the attention of major television channels in Vietnam. VTV4 has sought us out for interviews. News on how Christian rehab has changed the lives of thousands of addicts brings immense hope to families throughout Vietnam whose sons or daughters are struggling with addiction.
U.S. Ambassador David Saperstein, who was tasked with ensuring religious freedom, visited VCRM on March 23, 2016
Such news of repute has spread not just across Vietnam but also throughout many countries around the world. Vietnamese drug addicts from Australia and America have gone to Vietnam to request admission into the program. US Ambassador David Saperstein, during his visit to Vietnam in March 3, 2016, stayed for lunch with my family and the brothers and sisters in the rehab ministry. When US President Barack Obama came to Vietnam on May 24, 2016, I was honored to be one of the six representatives who attended a special meeting with him in Hanoi. On that day, Secretary of State John Kerry and National Security Advisor Susan Rice were also present. I took the opportunity to share how the Lord Jesus had transformed my life and the amazing work of God amongst drug addicts in Vietnam.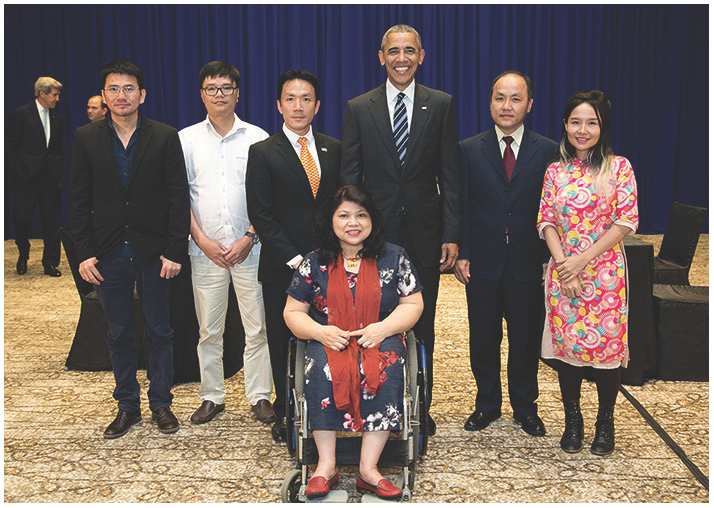 Trung met with US President Obama
During that moment, I thought back to the time ten years ago when I was still in state-run rehab centers. In less than ten years after believing in the Lord Jesus, God had done so many great things in my life. Ten years of a person's life is not a very long time, but what God had done in my life was enormous. He loved and saved me, a person soiled in sin, at the bottom of society. Having cleansed me with the precious blood of Jesus Christ, He took me on His wings to fly high and far with Him.
I realize I am nothing. Yet in everything, God is the one who begins, and He is the one who finishes. He has done all that by His perfect will, for my salvation and for the salvation of many others.
My dear friend, if you are at a dead end, suffering in sin or in addiction, do not think there is no more hope for your life. As God has done so many amazing things in my life, I am sure He can also do amazing and great things in your life when you completely surrender and commit your life into His hands.
Trung Quoc Nam, one among six Vietnamese, was invited to meet with US President Barack Obama on May 24, 2016 in Hanoi
READING MY PARENTS' PETITION TO THE GOVERNMENT

A few days ago, I read my parents' letter dated March 30, 2003 (around three years before I came to Christ). It was a letter that my parents sent to the vice president of The People's Committee, Mr. Trieu Quoc Nguyen. In the letter, my parents requested that I should enter the Rehab Center #6. Holding the letter in hand, I was overcome with emotion, thinking back on the days of my addiction. How many of my friends had one by one passed away since then? As for me, if it wasn't for the Lord Jesus, I would have been buried deep in the ground a long time ago.
Bức thư cha mẹ Trung viết yêu cầu đem Nam Quốc Trung vào Trại Cai Nghiện
HEARTFELT WORDS FOR ALL OF YOU

Meeting with Dr. Franklin Graham in preparation for Franklin Graham Crusade in Myanmar
Dec. 8-10, 2017
Whenever you see someone who is drifting away in desolation, suffering in sin, in drugs, in drunkenness, in gambling, in stealing and robbing, please do not be afraid or avoid them; instead, go to them. Tell them that there is a powerful love in the Lord Jesus Christ, and He can change their lives. For I know that deep in their hearts, they a have a thirst for love and a desire for change in their lives.
Help them, not so that they would be grateful to you, but so God's work might bear fruit through you.
I thank and praise the Lord for His amazing love and salvation in my life. All glory and honor belong to Him. Amen.
(September 2016)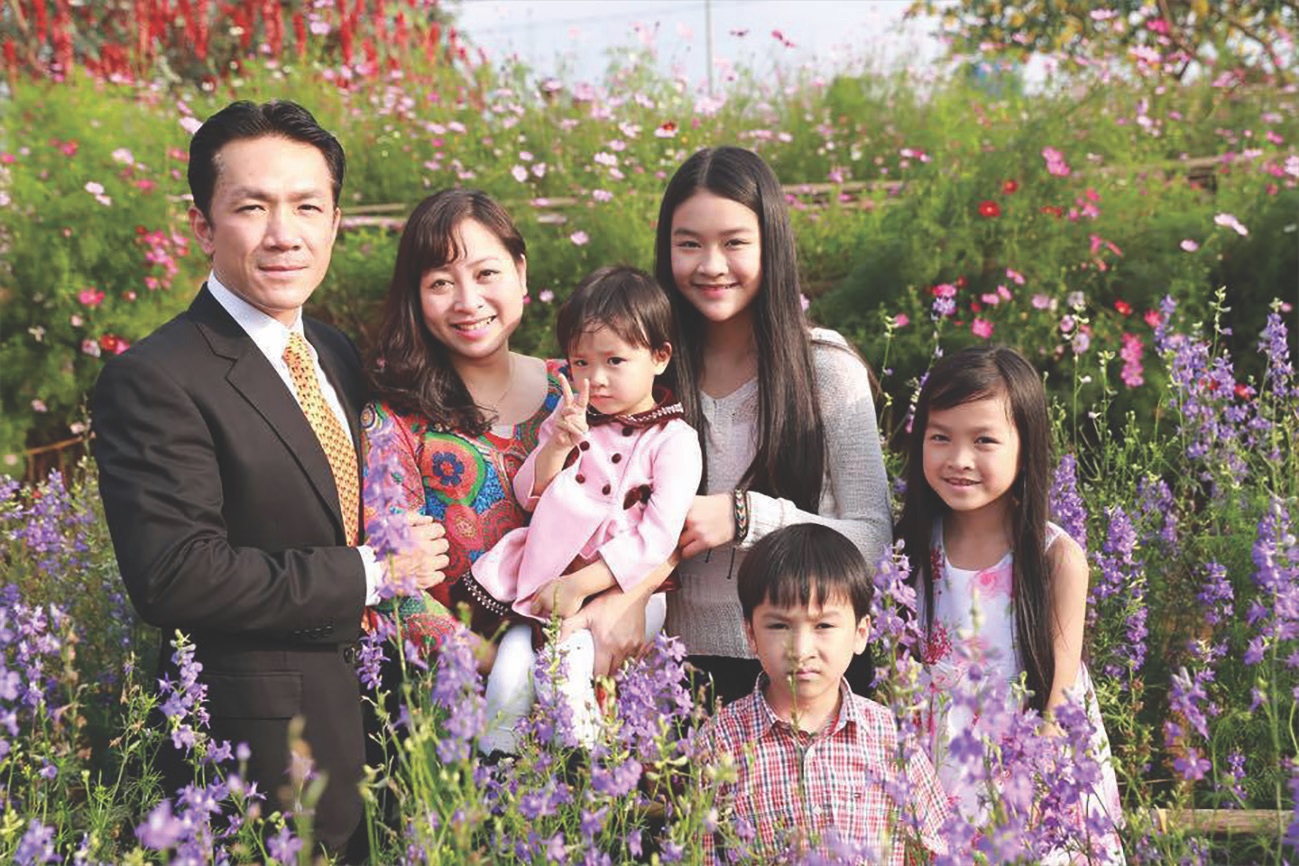 Trung Quoc Nam's family – 2015
Nam Quoc Trung, former drug addict, and Evangelical church pastors participated in the Welcoming New Year 2015 service at Hanoi Police Headquarters.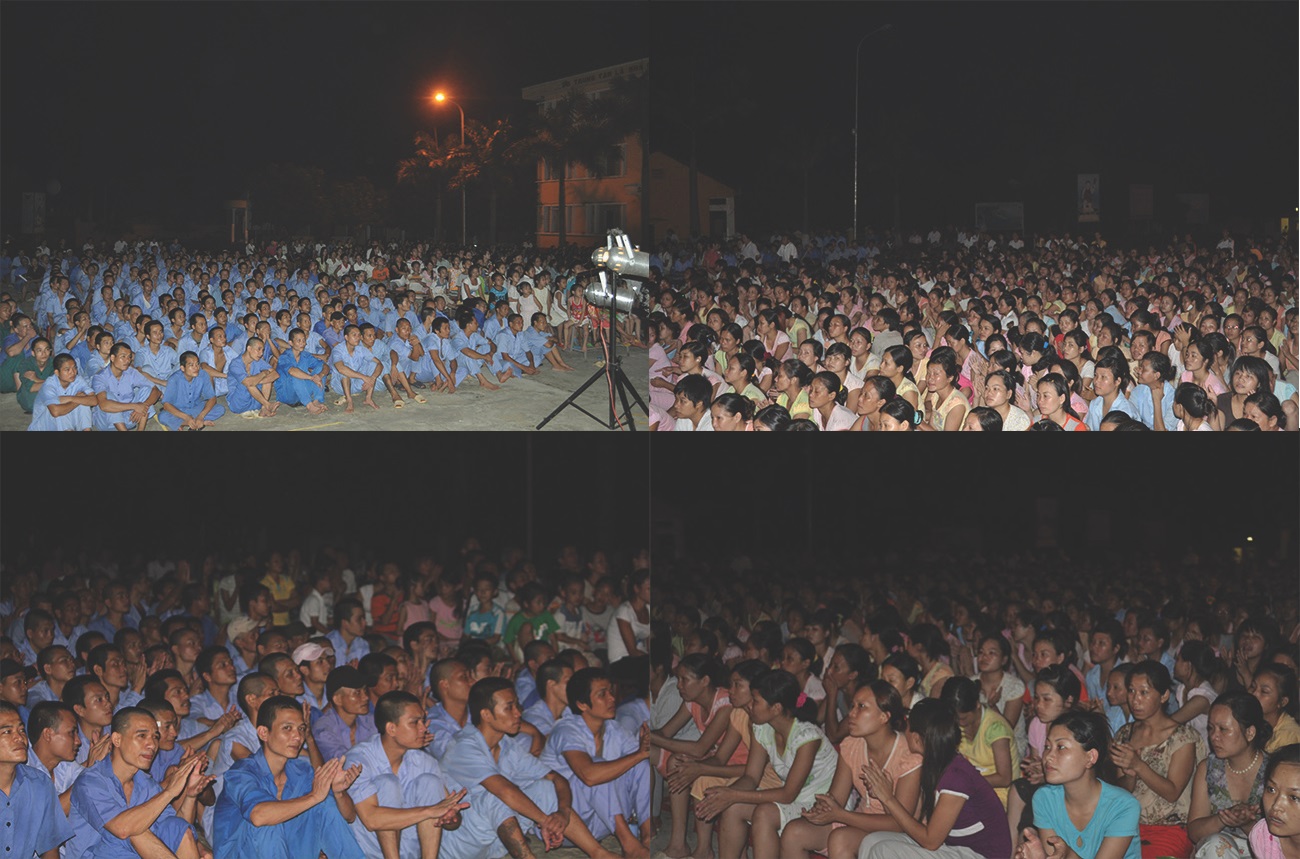 "The Light To A Path" program where past experiences in overcoming drug addiction was shared to about a thousand inmates for the first time at the Government Rehabilitation Center No.2 in Ba Vi, Hanoi – June 17, 2011
Original letter Trung Quoc Nam's parents mailed to the government on 3/30/2003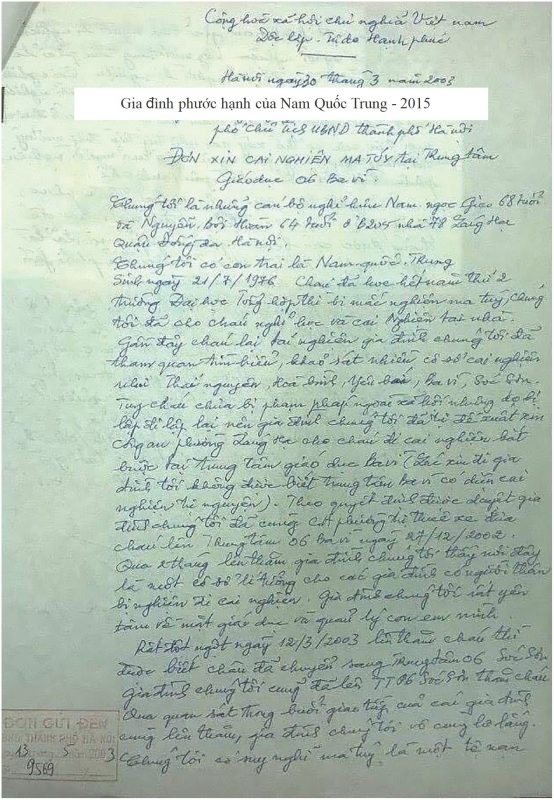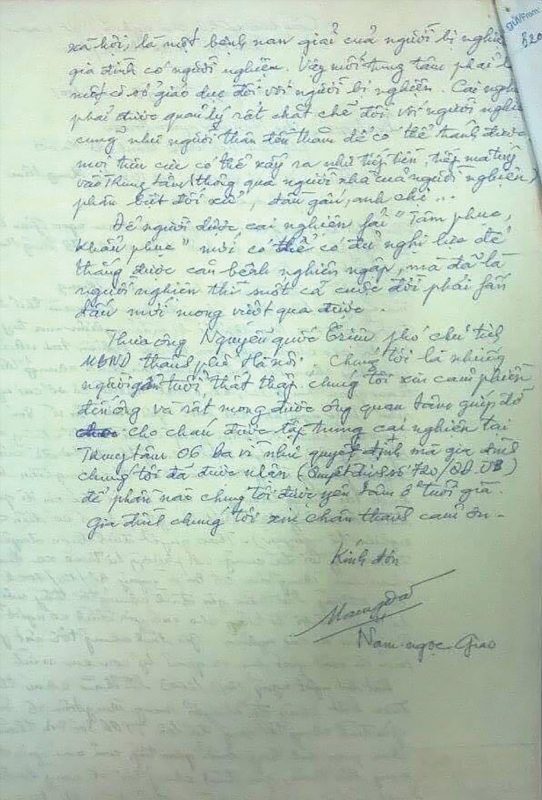 Psalm 51 (NLT)
Have mercy on me,
O God, because of your unfailing love.
Because of your great compassion,
blot out the stain of my sins.
Wash me clean from my guilt.
Purify me from my sin.
For I recognize my rebellion;
it haunts me day and night.
Against you, and you alone, have I sinned;
I have done what is evil in your sight.
You will be proved right in what you say,
and your judgment against me is just.
For I was born a sinner- yes,
from the moment my mother conceived me.
But you desire honesty from the womb,
teaching me wisdom even there.
Purify me from my sins, and I will be clean;
wash me, and I will be whiter than snow.
Oh, give me back my joy again;
you have broken me- now let me rejoice.
Don't keep looking at my sins.
Remove the stain of my guilt.
Create in me a clean heart,
O God. Renew a loyal spirit within me.